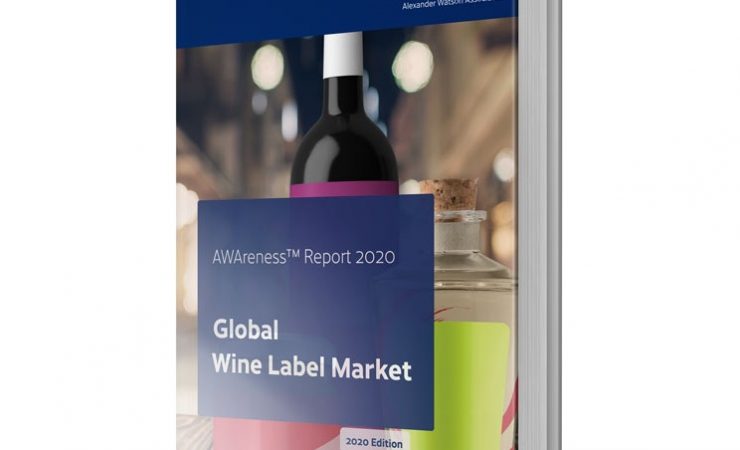 A new report from AWA Alexander Watson Associates has found that the wine market represents a 'tremendous opportunity' for labelling, with short runs of labels deliverable using digital printing technologies one of those set to benefit as the market share of pressure-sensitive labels continues to increase.
In the sixth edition of its 'Global Wine Label AWAreness Report', the market intelligence specialist noted that, while glue-applied labels and sleeve labelling are forecast to grow to a small degree in the medium term, pressure-sensitive label formats continue to capture market share, and are expected to continue to grow annually at 2.9% This is more than the forecast growth of the market itself, at 2.4% in the medium term.
Short-run label printing – a long-time requirement for wine labelling, according to AWA – is benefitting significantly from today's digital technologies. Value-added decoration techniques and other speciality requirements are also demanded.
By format, the report found that, while globally the choice of packaging for wines remains focused on glass bottles, there is also increasing evidence of the use of PET bottles and flexible packaging pouches – particularly for 'on the go' consumer consumption.